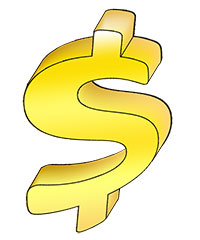 You're all here because you want to learn about successful dating, of course. Our experts can help you with that, of course, but while we're doing it we can also help you pay for some of that great first date you go on with a simple contest that could net you $10 for doing next to nothing. It's simple. Within a password protected zip archive (located here) there is a text file that contains a randomly generated number between 1 and 9999. Follow the instructions below and you can win the $10.
1) We want others to know about the contest so use the buttons above to Like it on Facebook and Tweet about it. Guesses that do not include a Tweet and/or Like will not be counted.
2) Use the comment section below to enter your guess. Once again, it's a number between 1 and 9999 and it's been randomly generated. Pick any number you like and leave it below. Please note if you've Tweeted and/or Liked the contest on Facebook.
3) The winner will be contacted by the email address used to post a guess, so make sure you have access to that mailbox.
4) This one isn't actually required, but we would be delighted if you were to mention the contest on your blog or a forum you frequent.
The Rules Are as Follows:
Anyone is free to enter the contest.
The first person to post the exact number will be declared the winner when the contest ends. Otherwise the guess closest to the exact number will be declared the winner.
The contest will run from February 4-th, 2013 till February 28-th, 2013.  The winner will be announced a day after the conclusion. The password to the zip file will be published so everyone can confirm the number.
The winner may choose either an Amazon gift card or payment via Paypal.
Only one entry per person is permitted.
As a small bonus, we will email you a killer guide on how to get ridiculously hot girls using dating sites. This is one of those "can't afford to go without" pieces of information and I highly suggest you read these easy-to-follow rules.
Unfortunately the guide is only for guys. So, if you are a girl or just don't want to receive the guide, please uncheck the box below.
Get your entries in now before the contest closes! And good luck to everyone.
Topics: contest, dating tips