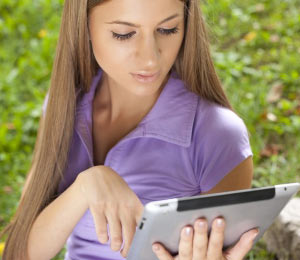 Learning how to successfully find a girl online takes a bit of strategic planning. Women who put personal profiles on dating sites tend to get a lot of perverted and otherwise nasty responses, so most are leery of replying to responses. They basically have their guard up, and rightfully so, some men have tricked women and degraded them. While many women are still interested in meeting men online they are not sure if they can always trust personal descriptions.
Beyond trusting how a man describes himself, a woman may also be leery of communications she has with a man she meets online. Obviously by chatting via emails and personal messages there is an opportunity to get to know someone, but if that person is being honest or not is always an issue. This actually happens with both genders, women as well as men are capable of being deceptive so it is wise to have a guard up.
There are a lot of crazy things that go on in the world, and people are generally behind them, so it is better to be safe than sorry. To have the desire to meet a sensuous woman online who is perfect in every way is normal, in fact it is the reason you are reading this. But to meet one that is not who she claims she is through messages and turns out to be psychotic or loaded down with more baggage than you can carry is something to avoid entirely.
Topics: dating sites, dating tips, online