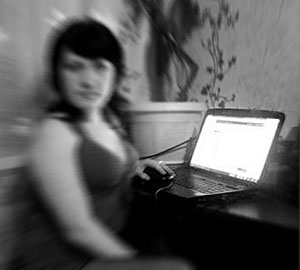 Now that you understand the rules for avoiding fake profiles, perhaps you'd like a more practical guide to getting a girlfriend online. Here are some examples with your online dating being a true success. Find the "right" her can be costly and also take time. But, let's face it this is the world we live in. Online dating is the way for many people to meet each other. Studies show that one in six marriages in the US met online, and who knows, perhaps you eventually want to marry a person you met online and spend your lives together.
Keep in mind that if you experience problems with meeting girls through one particular site (some of those are literally infested with all kinds of weird people), move onto other dating sites. I recommend you to check out date.com – these guys do an excellent job with keeping their site clean and filter out unpleasant people.
So, when you put your dating profile out there, keep these steps in mind:
1. Make your profile stand out: The first thing you want your profile to do is to get noticed. The most beautiful girls on a dating website are most likely being chased by a number of men; but, with a good looking man, the same could also be true. You have to figure out how to separate yourself from the pack.
2. Next you have to find her/him (previously mentioned)
3. Then comes dating. Just remember, if you're the man, a nice ride can earn you a lot of points. It doesn't have to be a Ferrari. Just make sure it is vacuumed and cleaned before you pick her up.
4. If you're the guy, you should get a watch. Just because you can tell time on your cell phone, the watch will better serve you as showing your "sense of style." A nice watch also gives your date the idea that you are timely, and that being on time is important to you.
5. Next you should be prepared to pursue her. You have to ask her out "the right way." When asking a girl out, have confidence but be casual. Don't appear to be sneaky. (many girls believe it is nice if they are the ones being pursued). At this point, both the guy and the girl should focus on their self esteem and the man should approach her with confidence. Men who come off as being self assured and confident are often enticing to females.
6. Be Yourself: Make sure you don't act like someone that you are not. Girls can observe men who try too hard and it can be a real turn off. Make sure you stand up straight, look directly into her eyes and be a gentleman. First impressions go a long way.
7. Send her a good night text: After the date is over (and hopefully it went well), you can send your new darling a text. It can be something simple such as : "good night, sweetheart."
8. Pick the right time to ask her to be your girlfriend: The last step is asking for the romantic relationship. Timing is everything. But you will know when it's right. Just take a chance. Love is worth the risk!