There is an element of surprise to meeting someone online that may be a cause of anxiety for those of us who are not stick skinny or perfectly proportioned. If you're like that and are looking for the best dating website, BBPeopleMeet.com is the answer to your prayers. It is a place for men who like their ladies healthy and ladies who like their gentlemen with some love handles. Despite being a niche dating site catering specifically to one group of people BBPeopleMeet.com, with the "BB" standing for "Big and Beautiful," is on a mission to match site members based on mutual compatibility and long term possibility for strong healthy relationships.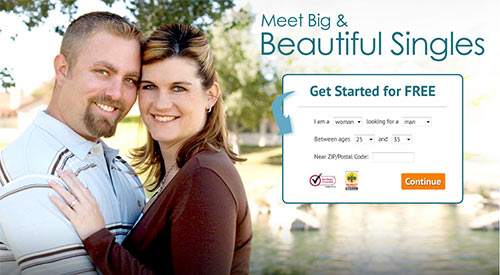 The dating website is certainly well thought out, it is easy to sign up, create your profile and navigate the directory. It is simple to mark users who may be potential matches as well as skip over the ones who would not. The site provides ample opportunities for daters to choose matches based on criteria ranging from eye color to astrological sign as well as everything in between.
The available singles with profiles on the site are above average for what a user of a free site could expect to find. There are a wide variety of profiles available to look through and there seems to be someone for everyone. Most of the site members are working and are capable of capturing and uploading a clear profile picture which is leaps and bounds ahead of a lot of men and women out there.
A downside to the site is that not all the features are available with a free sign up. It depends on what angle you look at that though, as it helps to keep the site clean of weirdos and oddballs. It is free to view dating profiles and to set up your own, but in order to message the man of your dreams or read the words of your princess to you, a subscription is required. The subscription fees are very affordable, however, and the knowledge that the user messaging you has at least one working credit card can be reassuring.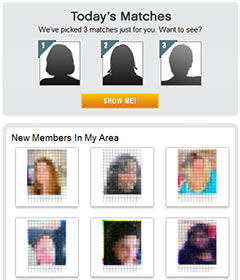 Once a user has a profile set up they are encouraged to check the site out before committing to a monthly subscription fee. It is absolutely free to view profiles and look at photos, but to view your flirts, send or receive messages, chat with local singles online, or find out who has added you to their favorites list there is a fee.
The subscription fee is $14.99 per month for one month or if you would rather purchase six months at a time the fee per month drops to $9.99 per month and is billed all at once at the time of purchase for $59.94.
Overall the site has a solid design, some nice looking single men and ladies, and provides a safe place to meet like minded folks. The paid features have the intrinsic bonus of keeping away several varieties of creepers, but the fees are not high enough to put too sizable a dent in your wallet.
If you are a full figured guy or a lady who likes your men with a pound or two to spare, this site is definitely worth checking out. Who knows? Your prince(ss) charming might be online right now just waiting to fall in love with your smile, so create your dating profile NOW!.