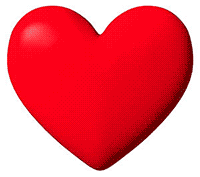 Your username is a HUGE factor for your profile. It is imperative to stay away from names that are too exotic or that you have to sit back and decipher. This can be a turn off for many and cause a lot of people just to pass your profile right up. It's also a good idea to stay away from anything that is too provocative. This can lead people to the wrong idea about you and really hurt your chances of a committed relationship.
A good profile will be separated into three different parts. The first one should be about who you are and what you like to do. For the second one, write about things you don't like such as pet peeves and your own personal quirks that you have. It is important to get these out right away or a lot of time is going to be wasted when it comes up later and it doesn't work out. Last but not least, paint a picture of where your life currently is. This can include the places you have recently visited, books you have read, and even a movie that you have gone and seen. This will give the person an idea of your interests on a day-to-day basis.
The whole idea is to stand out from the crowd. You don't want to present yourself as the same profile the person just viewed before yours. It's almost like you have to stand on your soapbox and yell to the top of the world of who you are. The more unique you seem, the more attention you will for sure catch. It's imperative that you stay away from the white lies as well. If you truly are serious about being in a committed relationship, then down the road these lies will expose themselves. It truly is better to be honest all up front and have the person accept you for who you are. The results of this method will pay its self-off in the long run. Always remember to play it safe and smart also! Don't be too personal right away.
This article was contributed by Kim Lee, a dating and marriage counsellor based in Melbourne, AU.