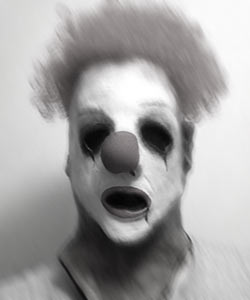 My friend sent me this when I asked her opinion about one of the hugest free dating sites out there.
Read with caution 🙂
The profile question "Do you have a car?" should have tipped me off that Plenty of Fish was a joke right from the start. I, however, must learn all lessons the hard way, and this one was extraordinary.
The absurdity of the profile was multiplied by a million as I was asked to choose a fish that best described my personality. I was then encouraged to select potential life partners based on the fish avatars they had selected for themselves. I am all for some experimentation but I draw the line at dolphin on clownfish action.
After I set up my profile I began to explore the site. A lot of online dating is based on a person's profile picture: if you like what you see, you go for it. At POF they have managed to make even that small detail disgusting and vulgar with the rate my image feature. This allows your profile picture to be shuffled into a school of other little damsel fish and paraded on the computers of anyone anywhere. The men viewing these photos are not film students looking for a movie buddy, these men are strangers thousands of miles away from you using your profile pictures as imaginary friends or whatever creepy guys do. They also get to rate your photo on a 10 scale as if them copying your face to their hard drive wasn't enough to make your skin crawl.
I will declare myself a hypocrite however and say that I did stick around for a little while. I emailed strangers, accepted cyber flowers, and laughed at the guys whose main profile picture included a hot tub and six half naked blondes. I considered contacting the openly married and lonely profiles just to see if it was a joke. During my entertaining month at POF I met a guy who swallowed a razor blade in a drunken rage one night and now must consume all foods blenderized, I met a man who made out with his cousin periodically during "dry spells," I met a married guy who's profile incorrectly stated "single" while he was scoping other options before deciding to leave his wife, and finally I met a single dad who's wife was in jail for holding up a Walgreen's during a drug binge.
I cannot swear that this experience is typical on POF, but I can say that what I found there terrified me. It made me far too aware of the strange men lurking in basements hoping to coerce an innocent into moving into their mom's house with them. POF is flypaper for weirdos. Please save yourself from wasting one flutter of hope that the man of your dreams is treading water in that cesspool, unless your only criteria for a suitable date include only "has a car" and "male." Pay a few bucks and go somewhere quality matters, because you deserve better than a fish… you deserve a real man.