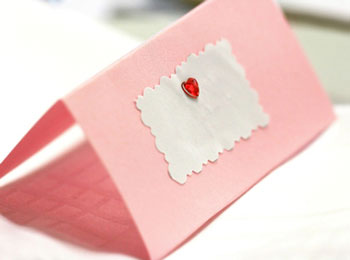 A romantic letter to your partner can really get them in the mood. A great way to improve your love life is to write a seductive note and leave it for your partner. The note should be in a place that they will least expect it. Many couples leave notes for one another in the bathroom or in their bedroom, where most of the intimacy takes place! This gives them something to hold on to and think, about it also lets them know that you are thinking of them.
Your letter can be naughty and uncensored or can be just suggestive. It should be a nice letter with clean words but make sure that it has the properties of an underlying naughty theme. Leaving a little bit to the imagination can also create a very "hot" mate. In your letter you can express to your lover what you want to do to them and how you plan on making their night special. You can also explore fantasy and get the reaction of your lover to help you know if they are open to something new and maybe a little more wild than what you usually do.
How about a fantasy story? People are very stimulated by what they read. A great way to get the mind in gear and prepare for a wild night is to get the imagination flowing. A great way to kick-start the imagination is to write a fantasy romantic story. You could use your names or change the names and situations to suit you. This is so great because most of our fantasies only happen in our dream, but you can write a story and then possibly live it out with your partner. When you suggest something in your letter your lover will know that you are interested and willing!
A love poem is another great way to get the attention of your lover and spice it up a little. Deliver this "love poem" with a single red rose and watch your lover's eyes light up. Everybody loves a poem, especially if it is personalized and quite seductive.
Try it out, if you just can't get the words to flow then look up on the Internet there are companies that will write naughty poems for you! For instant results you can even get one of those collections of pre-written seductive letters. You could just take one of those letters, insert the name of your lover, add your own words to personalize it if you wish and email / print / write them out in your own hand writing (much preferred!)
What ever you do, whether a love notes, fantasy story or poem be sure that you leave sweet little nothings occasionally and you are sure to get lucky. This will drive Your partner wild – I promise!