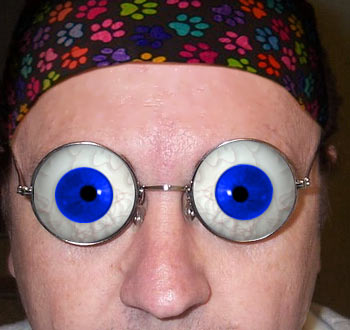 Can it be that women really think that guys in glasses are hot?
A recent study about female attraction to males revealed that hormonal changes in a woman's body make her more attracted to certain types of men at different times during her monthly cycle. Things such as body shape, the symmetry of the body and face, body smell, body posture and the way a guy moves, all have an influence on attractiveness.
A study by scientist Dr. Jeremy Nicholson appearing in the magazine Psychology Today sought to uncover what physical characteristics were attractive to the opposite sex. They were stunned to discover that most of these qualities were things that men could change such as: good grooming, neatness, nice clothes, posture and a healthy weight. We can glean from this, that you don't need to worry about endlessly pumping iron at the gym or going onto a strict diet to get the perfect male physique. It turns out that simply keeping your nails and hair clean, your weight under control and dressing stylishly, could land you a nice girl.
Topics: appearance, dating tips, relationships